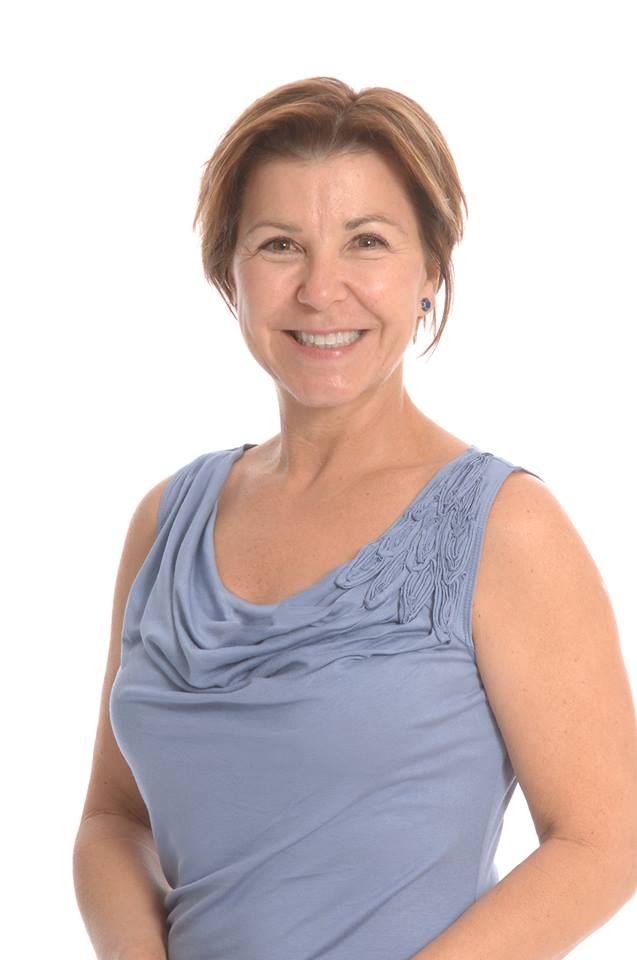 Lisa Wissmar (Owner)
Lisa has been involved with gymnastics since she was young. In 1972, Lisa's mother started the first Gymnastic Academy of Boston (G.A.B.) in the family's backyard with just a few mats and a few area children who were eager to build their gymnastic skills. Word of the excellent training offered by G.A.B. quickly spread and before long, the family-run business had grown into a chain of gymnastic facilities in the greater Boston area. Lisa took all of her experience and branched out to start a new G.A.B. location here in Plainville in 2004. In 2014, the gym celebrated its tenth anniversary of serving area children and is proud to showcase its newly expanded space. 2014 also marks the introduction of its new name, All Around Gymnastic Academy, or A.A.G.A., which encompasses all of the gym's exciting program offerings, including pre-enrichment classes, recreational classes, strong competitive girls and boys programs, Parkour, tumbling, camps, clinics, birthday parties, and much, much more.
 Lisa says that the change to the A.A.G.A. name really reflects the gym's commitment to serving the local community and to providing exceptional programs to serve children of all ages, all interests and all skill levels, both now and in the future.
---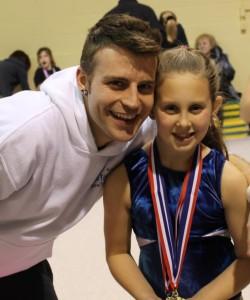 Allen Phinney (General Manager/Recreational Grade School Director/ Gymnastic Instructor)
Allen has been with the A.A.G.A. family as a staff member since January 2006. Beginning at age 7, Allen has been involved in gymnastics for the past 29 years and, aside from gymnastics, has an extensive background in Hip-Hop, Jazz and Ballet.  His formal teaching career began at the University of Costa Rica where he taught English as a Second Language, helping to support his training as a competitive Latin Ballroom Dancer.  Allen says, "The most rewarding thing about coaching here are the relationships I have formed with the students, staff and parents.  I love watching the timid and un-coordinated leave each class a bit more extroverted and graceful and am proud to be a part of developing students' characters and growing self-confidence."
---
Kim DeMarco (Assistant Manager/Preschool Director/Gymnastic Instructor)
Kim has been a part of the A.A.G.A. family since 2005 where she had begun with her daughter Kaleigh, as a Mom in one of our shadow classes.  She joined A.A.G.A. staff in September 2008 as our Preschool Director and Instructor of Preschool classes.  She enjoys teaching the preschoolers, especially loves watching the face of a child when they accomplish new skills.  She ran neighborhood daycare out of her home, while she stayed home with her 3 children.
---
Jarrod Perry (Boys Team Coach, Gymnastic Instructor)
Jarrod became our staff member in December 2009. He has been into gymnastics since he was 6 years old where he practiced at Martins school of gymnastics. He competed in the sport on and off till he got to the boys team at Attleboro high school where he competed in his first year.  Throughout high school he coached the boys at Martins school of gymnastics while doing so in his junior and senior year he helped his team win the State championships and in his senior year was elected to be team captain.  He then went to the national's team in his senior year.  Since then he has always missed and loved the sport until now where he has the opportunity to coach these boys and girls at our A.A.G.A. family to the best of their abilities.
---
Ashley Reinhart (Team Director and Instructor)
Ashley was born in South Korea, but grew up locally in Attleboro, Massachusetts. She has been involved in the gymnastics industry for over 25 years as both a competitive gymnast and coach. She also brings with her 10 years of dance and ballet experience. She spent most of her gymnastics career training and competing for M.G.C. in the U.S.A.G. Junior Olympic program through level 10. Ashley is a 2-time T.O.P.s National Team Member, State All-Around Champion, Regional and National Team Competitor. Along with competing as the A.H.S. Varsity Gymnastics Captain for the Massachusetts National Team she went on to cheerlead for the University of New Hampshire and is a Johnson & Wales University graduate with a Bachelor of Science Degree in Hospitality with a concentration in Sports, Entertainment, and Event Management. Ashley is currently an educator in the North Attleboro Public School System and is a Volunteer Coach for the N.A.H.S. Varsity Gymnastics Team. Ashley joined the A.A.G.A family in June 2012 and is a U.S.A.G. Certified Professional Instructor, Region 6 Congress Participant, Safety and Risk Management Certified.
---
Bruce Antone (Birthday Party Director/Team Coach/Grade-school Instructor/Pre-school Instructor)
Bruce has been involved in the world of gymnastics for over 18 years as both gymnast and coach, competing nationally for 13 years.  Unfortunately he had to stop competing for college, but he never stopped being a coach.  Bruce's most notable accomplishments involve being a state champion, a regional competitor, and a national champion since he started the sport at Paramount Gymnastics when he was just 6 years old.  Aside from gymnastics he is a singer/songwriter and he also practices parkour in his spare time. He has been a part of our family since March, 2015.
---
Will Carrion (Parkour Director, Gymnastic and Birthday Party Instructor)
Will has been with A.A.G.A. since 2013 as a recreational and boys team coach as well as parkour and tumbling coach. He has been involved with gymnastics since 8th grade as a student at Martin School of gymnastics. Throughout his high school gymnastics career, he helped his team win states on two occasions and was selected for Nationals in Las Vegas his senior year. Will looks forward to many more years with A.A.G.A. in his many roles. Watching the students, from the preschool program up to the team level, learn new skills is his favorite part of coaching.
---
Kristina London (Summer Camp C0-Director, Birthday Party and Class Instructor)
Kristina has been involved in the sport of gymnastics since she was 3 years old. She joined AAGA in 2006 as a member of the girl's competitive team. She counted down the years until she could join the teaching staff, excited to help younger children enjoy the sport that she loves! Currently a student at the University of South Carolina, she is studying nursing and enjoying the warm weather
---
Shannon Roberts (Gymnastics Instructor)
Shannon's has been with the AAGA family since 2007, working as a preschool and gradeschool coach; camp and birthday party director; event coordinator and office staff until 2015. After taking some time off to focus on her pediatric nursing career, Shannon was excited to rejoin AAGA in November of 2016. Gymnastics has been apart of Shannon's life since she was a toddler. She competed until high school, then made the switch to cheerleading and became captain her senior year. Her favorite part about coaching is watching the children's progress from week to week and their excitement that goes along with it.
---
Cassandra Bravetti (Gymnastic and Birthday Party Instructor)
Cassie received her Bachelors of Arts in Early Childhood Education and French from Rhode Island College. She also has an AMI Primary diploma and is pursuing her Master's in Montessori Education from Loyola University. Aside from teaching, Cassie enjoys skiing and cake decorating. She began teaching gymnastics and leading birthday parties in September 2010. She loves that she can be a part of helping children enjoy themselves while learning, practicing, and developing gymnastics skills during classes as well as birthday parties. Cassie looks forward to growing with A.A.G.A.
---
Jessica DiBacco (Gymnastics and Birthday Party Instructor, Office Staff)
Jess has been involved with the sport of gymnastics since she was 6 years old. She competed from the ages of 12 to 18 and remains an avid fan. By joining the A.A.G.A. family in May 2013, Jess found a way to stay involved in the sport she loves.  In addition to gymnastics, Jess cheered for a year while attending Emmanuel College.  Although she is still a part of the A.A.G.A. family, Jess spends most of the year attending Villanova University Charles Widger School of Law in Pennsylvania.
---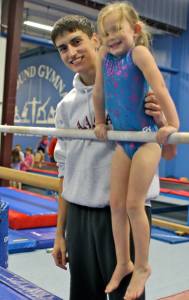 Thomas Nelson (Summer Camp, Gymnastic and Birthday Party Instructor)
Thomas first began his A.A.G.A. journey when he joined the boy's competitive gymnastics team in 2006 – since then, he has fallen in love with the sport and has enjoyed sharing his passion with the youth in his community.  Thomas is a camp counselor, birthday party instructor, and youth gymnastics coach.  He is looking forward to continuing a bright future with A.A.G.A.
---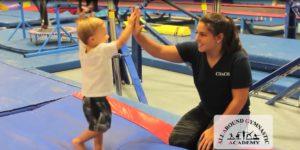 Izzy Fernandez (Gymnastic, Birthday Party, and Summer Camp Instructor)
Izzy started her gymnastics career when she was 2 years old.  She has been involved in the gymnastics world ever since.  Izzy had competed for her clubs team starting from the age of 6 to 18. She is a State and Regional Team Competitor for Massachusetts. Also, she had placed in the top 3 nationally for All Around scores. She will be continuing her gymnastics career at the University of Rhode Island in the following years. Being involved with the sport for so long has made her fall in love with the sport and enjoys sharing the passion and love of gymnastics with the youth of the community. When she is not coaching or practicing, Izzy is studying Kinesiology on a Physical Therapy track at the University of Rhode Island. She looks forward to spending many more years with the A.A.G.A. family.